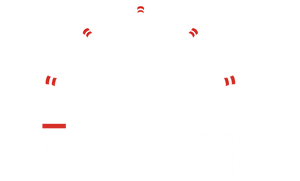 Fōwling™ (pronounced FOE-ling) is a rowdy marriage between football, bowling, and horseshoes. Players grab a pigskin and take aim at their opponent's 10 bowling pins—first team to fowl all 10 pins wins the game, and bragging rights. Its portability makes Fōwling™ the perfect on-the-go game set for tailgates, BBQs, beach days, backyard celebrations—FōwlOn!™
---
FōwlOn!™ - Get ready to impress your family and friends with the first ever portable Fōwling™ game set! Set includes 20 weighted composite pins, two 34" x 30" boards, one football, one air pump, and endless fun.
UNIQUE GAME PLAY - Do you have the skill (or luck!) to knock down all 10 of your opponent's bowling pins before they knock down yours? FōwlOn!™
INSTANT WIN - Do you live life on the edge, take risks, bask in the glory of greatness? If on any player's FIRST throw of the game—with all 10 pins still standing—the red center pin is knocked OFF the board…AND if all other pins remain standing...you my friend have WON the game on the spot. We call that a BONK™! Take a bow. You're a Fōwling™ master. Or lucky. Either way, you're not paying for beers today.
PORTABLE - You're going to love the fact that the pins, pump, and pigskin easily store within latching boards for quick and easy transport.
ALL AGES - Folks of all ages and skill levels love to Fōwl!
---
Enjoy two of America's favorite pastimes in one perfectly portable package: The first official Fōwling™ game set! A rowdy marriage between football and bowling, Fōwling's™ quick and easy set up make it the perfect on-the-go game set for tailgates, BBQs, beach, days, or backyard gatherings. In only minutes, players of all ages and skill level can begin the battle for backyard bragging rights. Perfect spirals not required. So give it your best shot and FōwlOn!™ Set includes 20 weighted composite pins, two 34" x 30" boards, one football, one air pump, and endless fun. When it's time to pack up, just flip over the board, place the pins, air pump, and football inside, and latch the boards together for easy transport.
HOW TO PLAY?
We'll make it easy on you. Throw a football at ten bowling pins until one team knocks the other team's down. Learn a few other simple rules like Fair Ups, Overtime, Sudden Death, and BONK™ and you'll be a Fōwling™ pro in no time.
Learn the rules Visit the OG Fowling Warehouse™ in Hamtramck, Michigan. And guess what? The fun doesn't stop there! Today, you can dive into the Fowling frenzy at Warehouses™ across Michigan, Ohio, Georgia, Texas, and Indiana. Let's roll! 🎳🏈
FOWLING IN TO THE WEEKEND
THE ONLY TAILGATE GAME YOU NEED THIS FALL
Looking to kick your weekend tailgates up a notch? Enter the exciting world of Fowling – the game that seamlessly merges the thrill of football with the classic charm of backyard games.
At the heart of every unforgettable tailgating event lies the spirit of camaraderie and competition. Fowling embraces this spirit wholeheartedly, offering you and your crew an opportunity to engage in friendly battles of skill and strategy while enjoying your favorite football match-ups. Whether you're a die-hard football fanatic or just someone looking to infuse your tailgating tradition with a new level of excitement, Fowling is your game-changer. It's the perfect blend of action, competition, and camaraderie that turns every weekend gathering into a memorable showdown.
Unleash the Fowling frenzy, score unforgettable goals, and create lasting memories with the game that's redefining weekend entertainment. Don't miss out – join the Fowling revolution now!