How to Play
Football + Bowling = Fōwling™
Let's keep this simple folks: Knock down all 10 pins and you win. Alternate players and teams and keep it going till one team clears the board. Wanna learn the finer points of the game? We've got you covered below.
LET ME SHOW YOU HOW IT'S DONE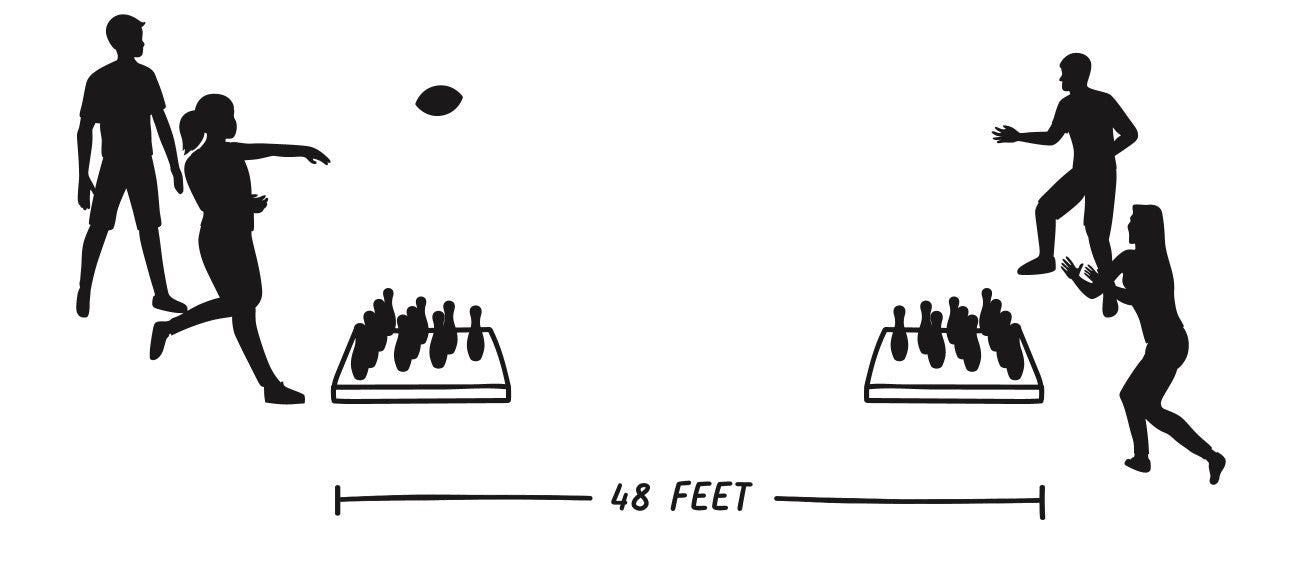 When you're obsessed with both bowling and football, how do you decide between them? You don't—you create a new game. Meet Fōwling™, the game where teams throw a football at 10 bowling pins until one team knocks all their opponent's pins down.
Official AFA™ Rules
Want to make it official? Click the link below to download the official Rules of Fōwling™ courtesy of the American Fōwling™ Association™ used at the Fōwling Warehouse™.
OFFICIAL RULES
Ready to buy?
Of course you are. Click the link below to order your Fōwling™ set for your next tailgating or heck, even homegating get-together!
Shop now